In 2014 I even designed banknotes with the baobab tree.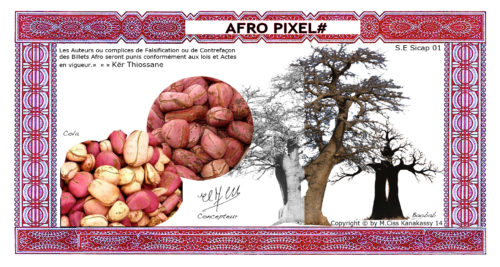 These banknotes called Afro-Pixel are part of a project where I as an artist created a common regional currency. This was in 2014 in Dakar at the Afro-Pixel Festival organized by the association "Keur Thiossane",
For the design of the banknotes, he used local foods such as baobab, nebeday, cola nut, bissap and millet.
If you feel like it, you can print out the banknotes and play with them.